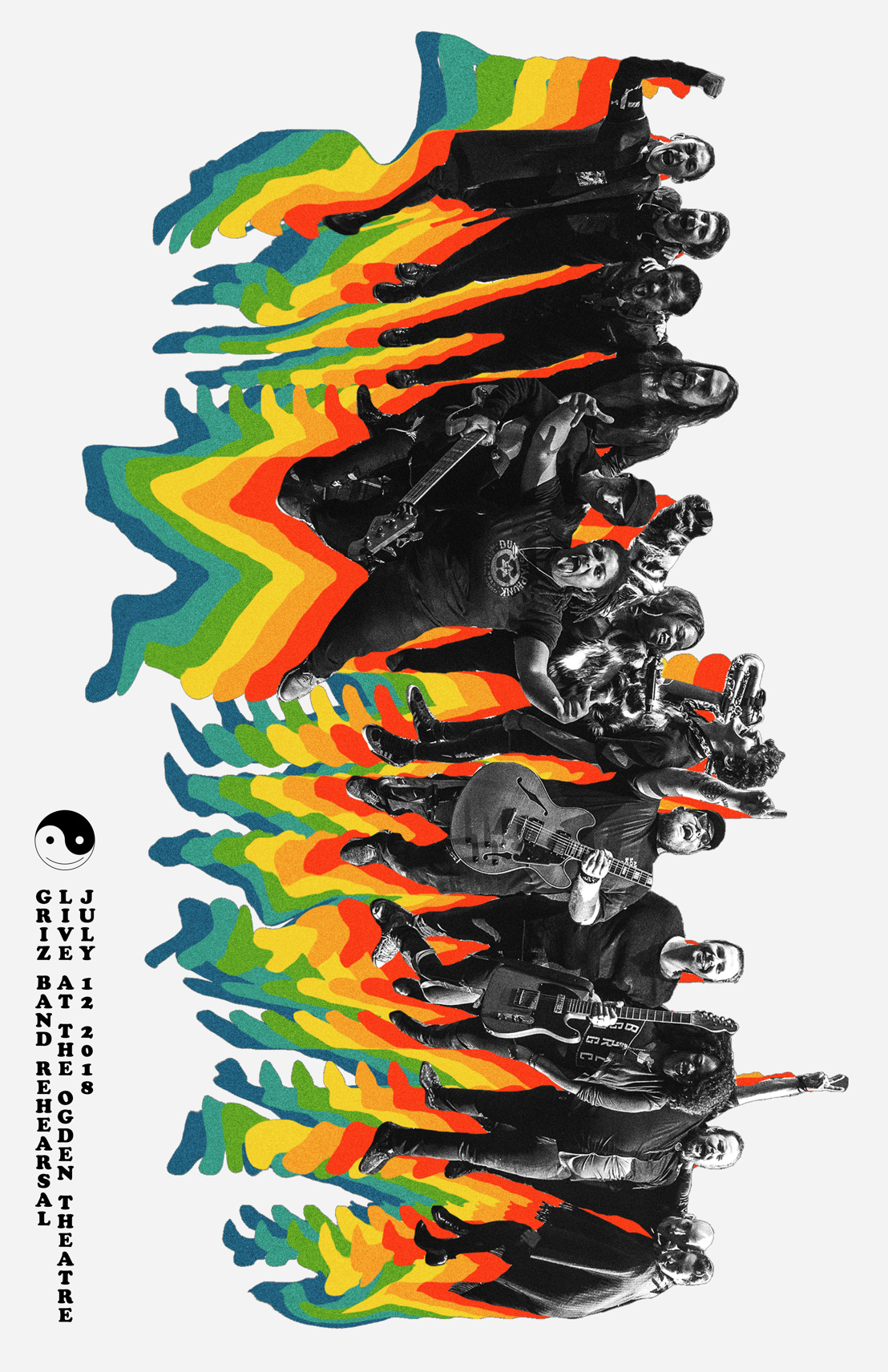 GRiZ Announces 'GRiZ Live Band Rehearsal'
Live at The Ogden Theatre July 12
Monday, June 25, 2018 — Ahead of GRiZ Performances at Red Rocks July 13 and 14
Following its debut in 2017, GRiZ today has announced an intimate GRiZ Live Band Rehearsal at Denver's Ogden Theatre on July 12th. This exclusive show offers fans a chance to see the Live Band in a unique, up close and personal environment before they take the stage for GRiZ's annual double header at Red Rocks on July 13th and 14th.
GRiZ's 15-piece live band was unveiled last year through a massive performance at Red Rocks Amphitheatre where fans received a full presentation of the multi-faceted project that Grant Kwiecinski has developed over the years. It is through this joint commitment to both the live and electronic spaces that he has truly flourished as one of the scene's most prolific acts.
Last year's Ogden performance sold out almost immediately, as fans rushed to catch the funk powerhouse get one last rehearsal in before their inauguration at Denver's flagship venue. This year's edition of the back-to-back performances will bare new music from Grant, and an even more polished live band experience.
Tickets are on sale now via AXS and will be available for a limited time.
Purchase tickets: https://www.axs.com/events/356730/griz-live-band-rehearsal-tickets
When: July 12
Where: The Ogden Theatre