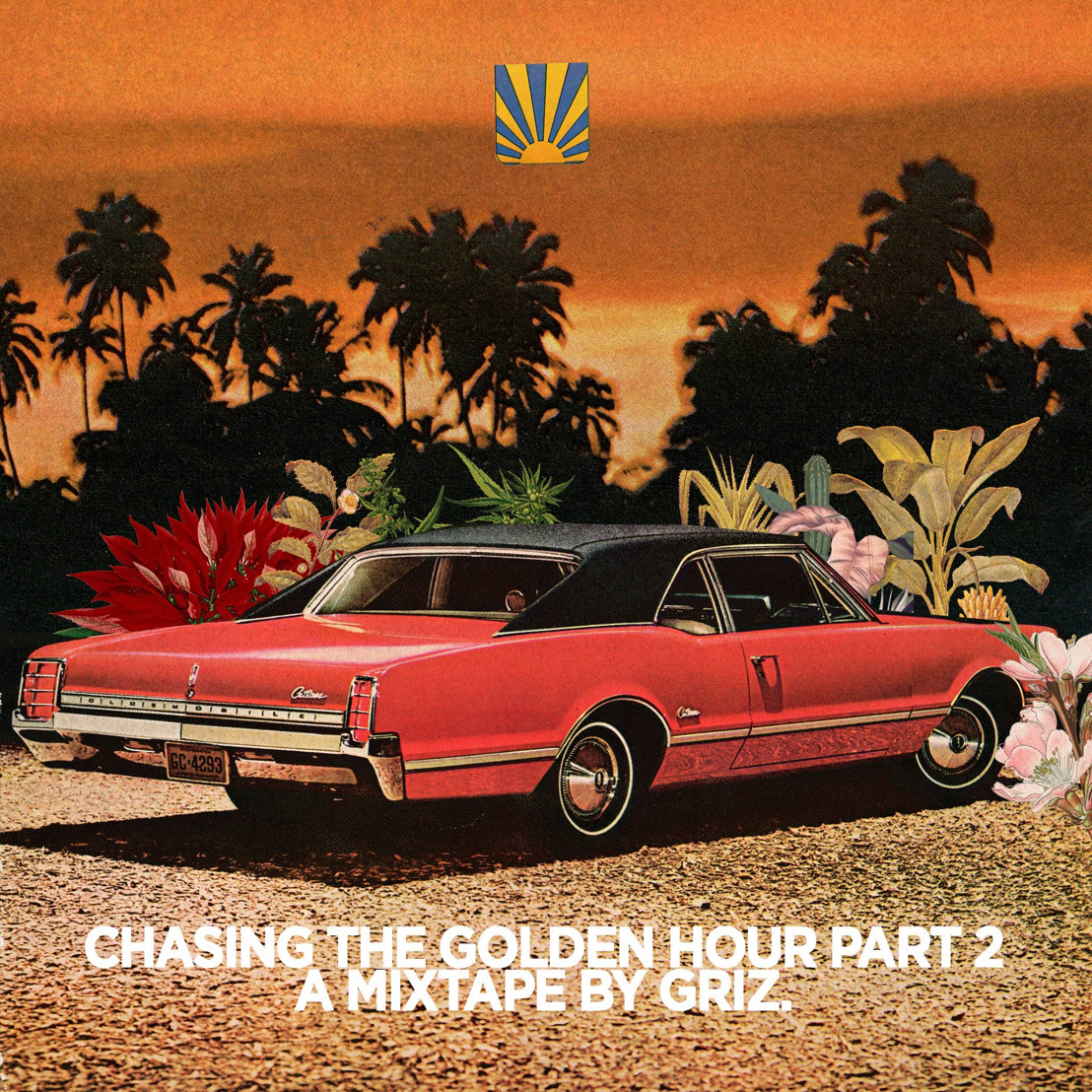 GRiZ Blindsides Fans With Surprise Mixtape 'Chasing the Golden Hour Pt. 2'
Thursday, September 7, 2017 — GRiZ today surprised listeners with the second installment of fan-favorite mixtape Chasing the Golden Hour. This release follows a massive weekend featuring three back to back sold-out performances, including two headlining shows at Red Rocks. In 2015, GRiZ amazed fans with Chasing the Golden Hour Pt. 1. A far cry from his usual style, the free release spread like wildfire and amassed millions of streams across the internet.
GRiZ aims to recreate the carefree feeling you get when it's just about sunset on the perfect summer evening, when everything is the most beautiful shimmering tint of gold. Chasing The Golden Hour is that magical moment; it is sweet summer in music form. There's something in the mixtape for everyone; the saxophone-playing revolutionary stepped out of his comfort zone with this surprise release and created songs with hints of Hip Hop, Soul, Dance and R&B. Featuring a blend of instrumental tracks and minimal beats, the mixtape perfectly reflects the laid back and serene feelings GRiZ has been curating for years.
Last week, GRiZ launched his very own limited regional release beer which bears the same name Chasing the Golden Hour Ale. The ale was a smash; having been available in select Denver breweries on tap/via crowlers until they officially sold out. Chasing the Golden Hour II is the perfect group of tunes to kick back and listen to while you wrap up the summer and enjoy some of GRiZ's brand new ale.
The new mixtape comes paired with the Good Will Continue tour supporting acts announcement. GRiZ will be accompanied by a slew of high profile support from the likes of live electronic superstar Big Wild, Melbourne-based producer Opiuo, brass wizard Alexander Lewis, and frequent GRiZ collaborator Muzzy Bearr.
Stream: https://soundcloud.com/griz/sets/chasing-the-golden-hour-ii
CTGH II Selects on Spotify: https://open.spotify.com/album/4CkGGkY9GIlnjJiAVz4YRt
About GRiZ
Grant Kwiecinski, otherwise known as GRiZ, is a saxophone playing electronic music producer who hails from Michigan and is well known for his talents in writing funk and soul-influenced dance music. GRiZ began playing saxophone in elementary school and later began to produce his own music digitally. He attended Michigan State University for a period of time before dropping out to pursue his music career full-time. He first rose to fame after the release of his debut album, End Of The World Party, in 2011. GRiZ now has five albums under his belt, is pushing massive numbers of headlining tickets and selling out legendary venues including 2x Red Rocks Amphitheatre (20,000), 2x Terminal 5 New York (5,600), 2x Masonic Temple in Detroit (8,500) Navy Pier in Chicago (12,500) and more. He just recently he released his remix album, Good Will Continue, in 2017 which he will tour beginning in October. For more information visit http://www.mynameisgriz.com.
Good Will Continue Tour Dates
10/11 - The Observatory - Orange County, CA
10/12 - The Observatory - San Diego, CA
10/13 - The Warfield - San Francisco, CA
10/14 - The Warfield - San Francisco, CA
1015 - Santa Barbara Bowl - Santa Barbara, CA
10/18 - McDonald Theatre - Eugene, OR
10/19 - Roseland Theater - Portland, OR
10/20 - Vancouver Forum - Vancouver, BC
10/21 - The Hive - Sandpoint, ID
10/22 - The Wilma - Missoula, MT
10/26 – Myth – Minneapolis, MN
10/27 - Freaky Deaky at Wisconsin Center - Milwaukee, WI
10/28 – Arvest Bank Theatre at the Midland – Kansas City, MO
10/29 - Hulaween - Live Oak, FL
10/31 - Express Live! - Columbus, OH
11/1 – Capitol Theatre – Port Chester, NY
11/2 – Fillmore – Philadelphia, PA
11/3 – The Palladium – Worcester, MA
11/4 - The Anthem - Washington, D.C.
11/5 – Palace Theatre – Albany, NY
11/7 - The National - Richmond, VA
11/9 - Marathon Music Works - Nashville, TN
11/10 - Coca-Cola Roxy Theatre - Atlanta, GA
11/11 - Orpheum Theater - New Orleans, LA
12/1 - Dominican Holidaze - Punta Cana, DO
12/2 - Dominican Holidaze - Punta Cana, DO