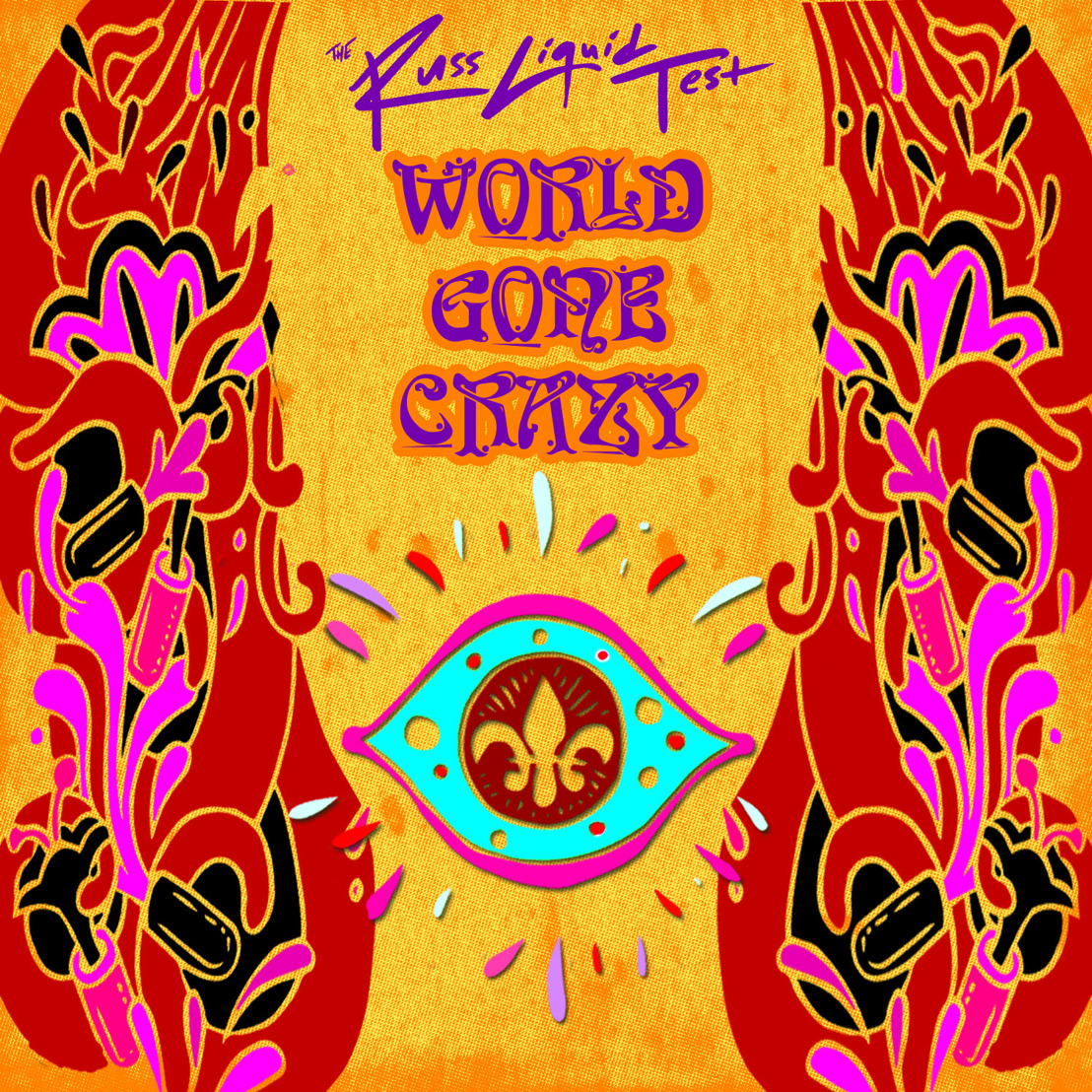 The Russ Liquid Test & ProbCause Get Political with 'World Gone Crazy'
Out Now on GRiZ's All Good Records
Thursday, September 21, 2017 — Following their first offering from the 'World Gone Crazy' EP set for release on All Good Records November 3rd, The Russ Liquid Test are back with ProbCause to deliver title track World Gone Crazy.
World Gone Crazy is an upbeat, speaker-knocking single featuring politically-charged verses by ProbCause. The single pays homage to the current state of political turmoil, taking a literal approach at addressing the issues at hand with lyrics like "gotta wonder about a system that can't tell the difference between villains and politicians".
The New Orleans-based trio are raising their flag with the new record proving their utmost versatility. Their ability to create different styles of music with radically opposite energies is worthy of praise.
ProbCause, AKA Colin Grimm, is a Chicago-based rapper who has worked with some of hip hop's greatest including Action Bronson, Chance the Rapper, Lil Dicky and SABA. Grimm already has six albums under his belt, including his most recent Drifters which has earned the praise of UPROXX, HotNewHipHop, Consequence of Sound and more.
World Gone Crazy EP is set to release via electro-funk hero GRiZ's All Good Records. Bridging the gap between live improvisational music and forward-thinking electronic beats, All Good has seen releases from The Floozies, Manic Focus, GRiZMATIK, Sunsquabi, and GRiZ himself.
In GRiZ's own words, "Russ's growth as a musician has been incredible. He's sounding better than ever! Don't believe me. Press play :)"
Stream: https://soundcloud.com/russliquid/the-russ-liquid-test-world-gone-crazy-feat-probcause
About All Good Records
Located in the heart of Detroit, All Good Records is a soulful & creative label that curates and develops the spread of thoughtful artistry to the world. They are a family that reps old-school Motown soul, future funk, new disco, cutting edge electronica, and anything on the forefront of sound.
About The Russ Liquid Test
Redefining the possibilities of modern music, The Russ Liquid Test fuses the raw vitality of classic funk and the inventive sound design of electronic production. Songwriter/producer and renowned brass specialist Russell Scott heads up the New Orleans-based band. Guitarist Andrew Block and drummer Deven Trusclair round things out, with each providing a distinct musical background deeply rooted in the New Orleans jazz scene.
The Russ Liquid Test presents a joyful sense of synergy in their high-powered live shows, with recent appearances including Shambhala Music Festival, Lightning in a Bottle, Summer Camp, and Electric Forest. No matter the setting, a clear multidimensionality can always be heard in The Russ Liquid Test's projects.
Follow Russ Liquid
Tour Dates
9/22 - Resonance Music and Arts Festival - Thornville, OH
9/23 - The Foundry - Philadelphia, PA
9/24 - Brooklyn Comes Alive - Brooklyn, NY
9/26 - Westcott Theatre - Syracuse, NY
9/28 - Higher Ground - South Burlington, VT
9/29 - Ballroom at Outer Space - Hamden, CT
9/30 - Soundstage - Baltimore, MD
10/1 - The Broadberry - Richmond, VA
10/3 - Aisle 5 - Atlanta, GA
10/4 - High Watt - Nashville, TN
10/5 - Visulite Theatre - Charlotte, NC
10/6 - Orange Peel - Asheville, NC
10/7 - The Pour House - Charleston, SC
10/8 - The Concourse at the International - Knoxville, TN
10/11 - Proud Larry's - Oxford, MS
10/12 - Varsity Theatre - Baton Rouge, LA
10/13 - RBC - Deep Ellum - Dallas, TX
10/14 - Vulcan Gas Co - Austin, TX
10/27 - Spirit of the Suwannee Music Park - Live Oak, FL
11/2 - The Independent - San Francisco, CA
11/3 - W.O.W. Hall - Eugene, OR
11/4 - Wild Buffalo - Bellingham, WA
11/5 - Nectars - Seattle, WA
11/6 - Nectar Lounge - Seattle, WA
11/7 - Neurolux - Boise, ID
11/8 - Metro Music Hall - Salt Lake City, UT
11/9 - Agave - Avon, CO